Gallery of Client Clothing
---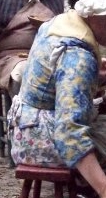 Cotton floral jumps with tied-on sleeves, also known as a corset blanc. Bones along center front edges only to keep lacing closure from bunching.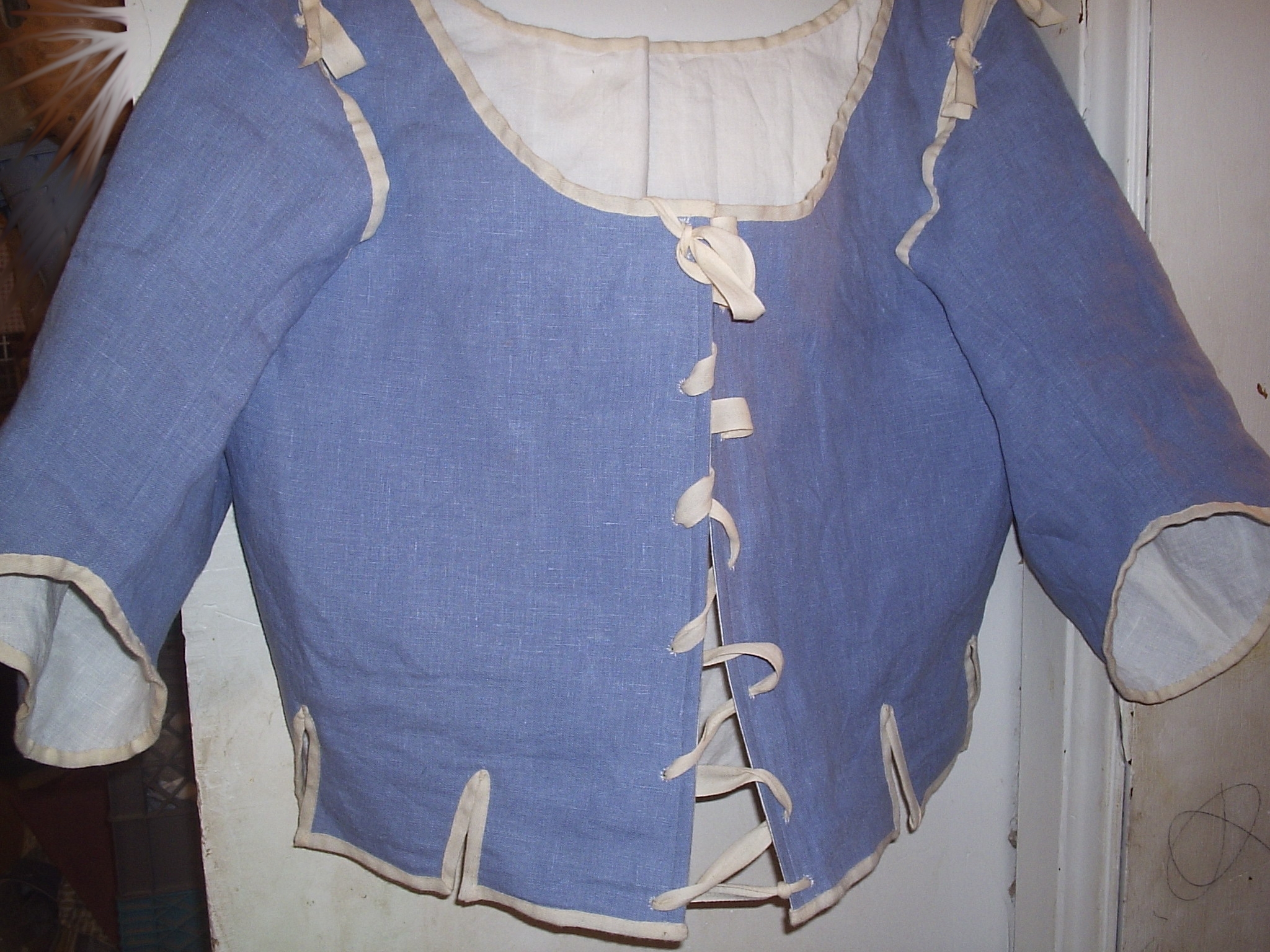 Another corset blanc. Linen jumps with tied-on sleeves.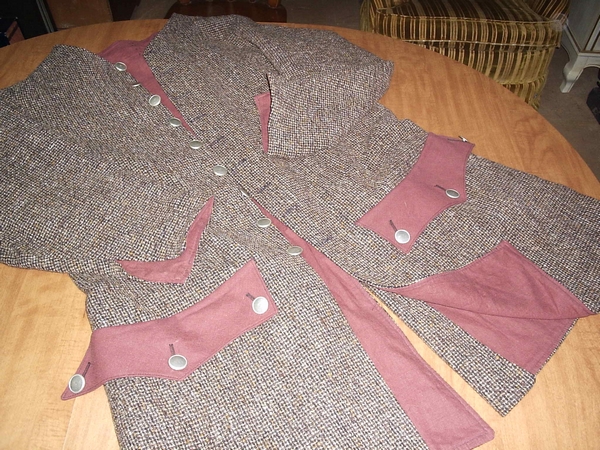 Justacorps, a long, knee-length coat worn by men in the latter half of the 17th century, and throughout the 18th century.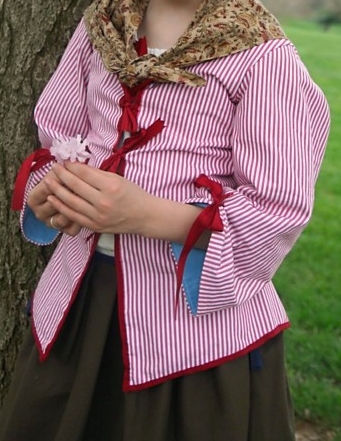 Girl's mantelet or jacket. Also shown with a jupe or petticoat. The mantelet closes with ties and has bound edges. She also wears a mouchoir or neckerchief of Indiennes, a printed Indian cotton.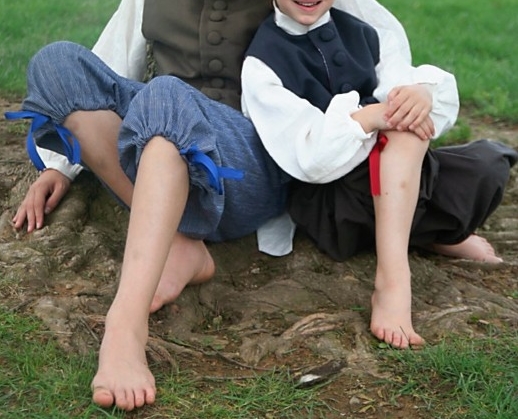 Boys vestes and coulottes worn over chemises or long shirts.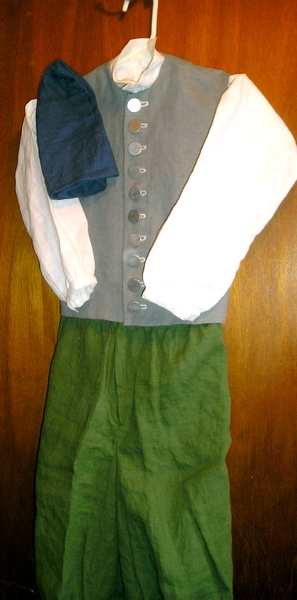 Boy's cap, gilet and coulottes worn over chemise made for traveling museum exhibit.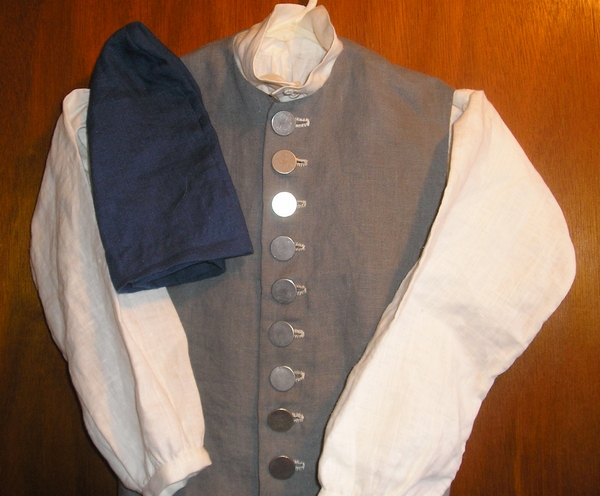 detail showing thread buttons at neck and handworked button holes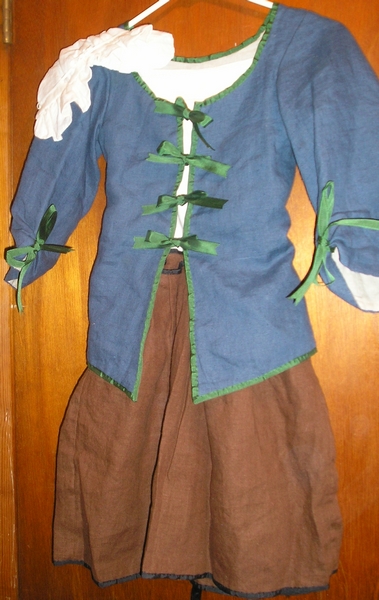 Girl's outfit made for traveling museum exhibit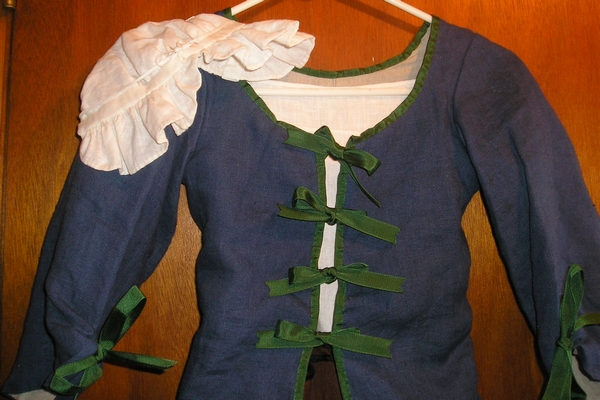 detail of frilled bonnet-cap and ribbon ties and binding of girls jacket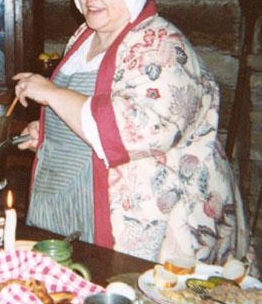 Manteau-de-lit, bedgown based on the text and illustrations by M. de Garsault, 1769 [pattern by Kannik's Korner], commonly worn by working class women.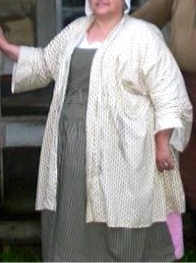 Bedgown or manteau-de-lit. Sleeve style is "en pagoda".
---